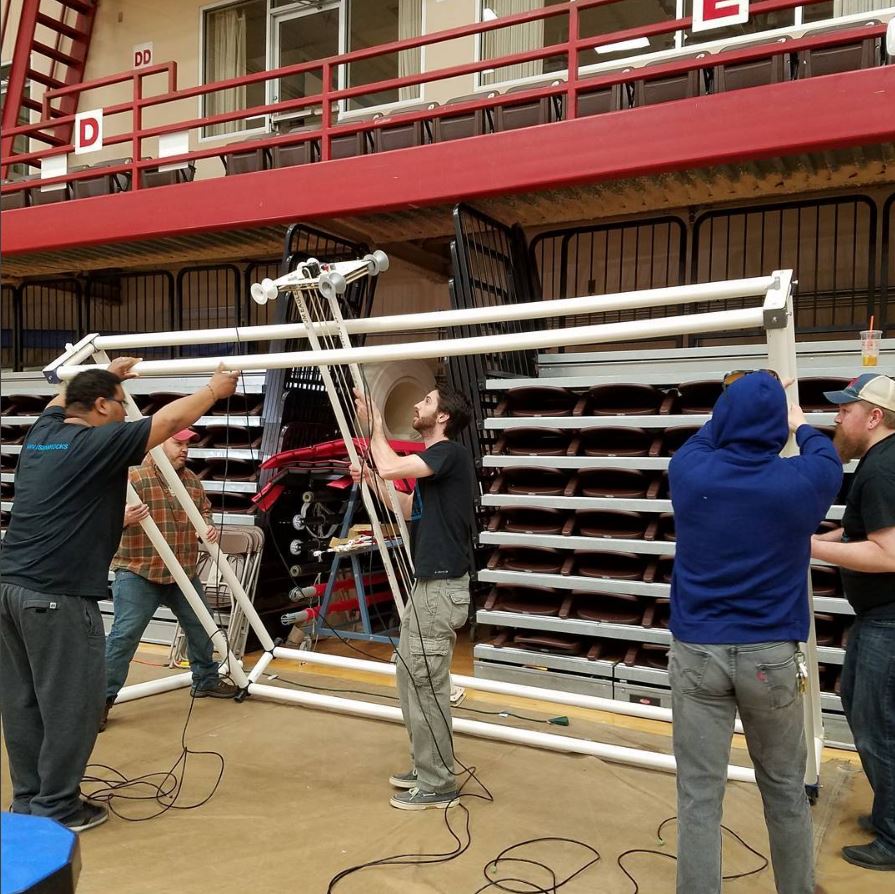 Robot Block Party was a success!  Up top, we're in setup mode at the event, but if you'd like to see more, check out our newly-founded Instagram feed!
We got some additional press from the Warwick Beacon as well, you can see us in action here:
http://warwickonline.com/stories/block-party-brings-out-robots-and-their-creators,123961?
So what's up next for Ocean State Maker Mill?  Rhode Island Mini Maker Faire on Saturday, June 3rd!  More info here, we hope to see you there!