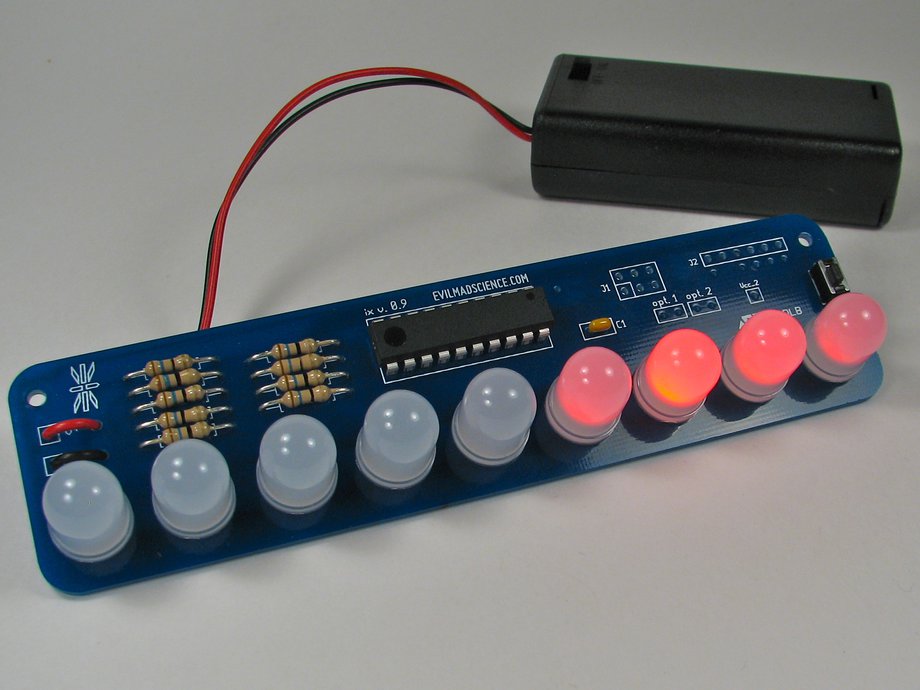 What's next for April? More classes!
Learn to solder with Ocean State Maker Mill's awesome member Olansky Luciano!
In this Intro to Soldering class, students will learn to solder while building a Larson Scanner – the classic LED array from Knight Rider and Battlestar Galactica. You'll go home with a completed and functional Larson Scanner of your very own!
This class is $30, and includes a kit with everything you need to complete the Larson Scanner project to take home, as well as instruction time.
Attendees must be 15+, and under 18 must have a parent or guardian attending the class with a purchased ticket as well.
Students are encouaged to bring their own soldering iron if possible.
Tickets must be purchased in advance via the Eventbrite link: https://www.eventbrite.com/e/learn-to-solder-build-a-larson-scanner-tickets-60293157457