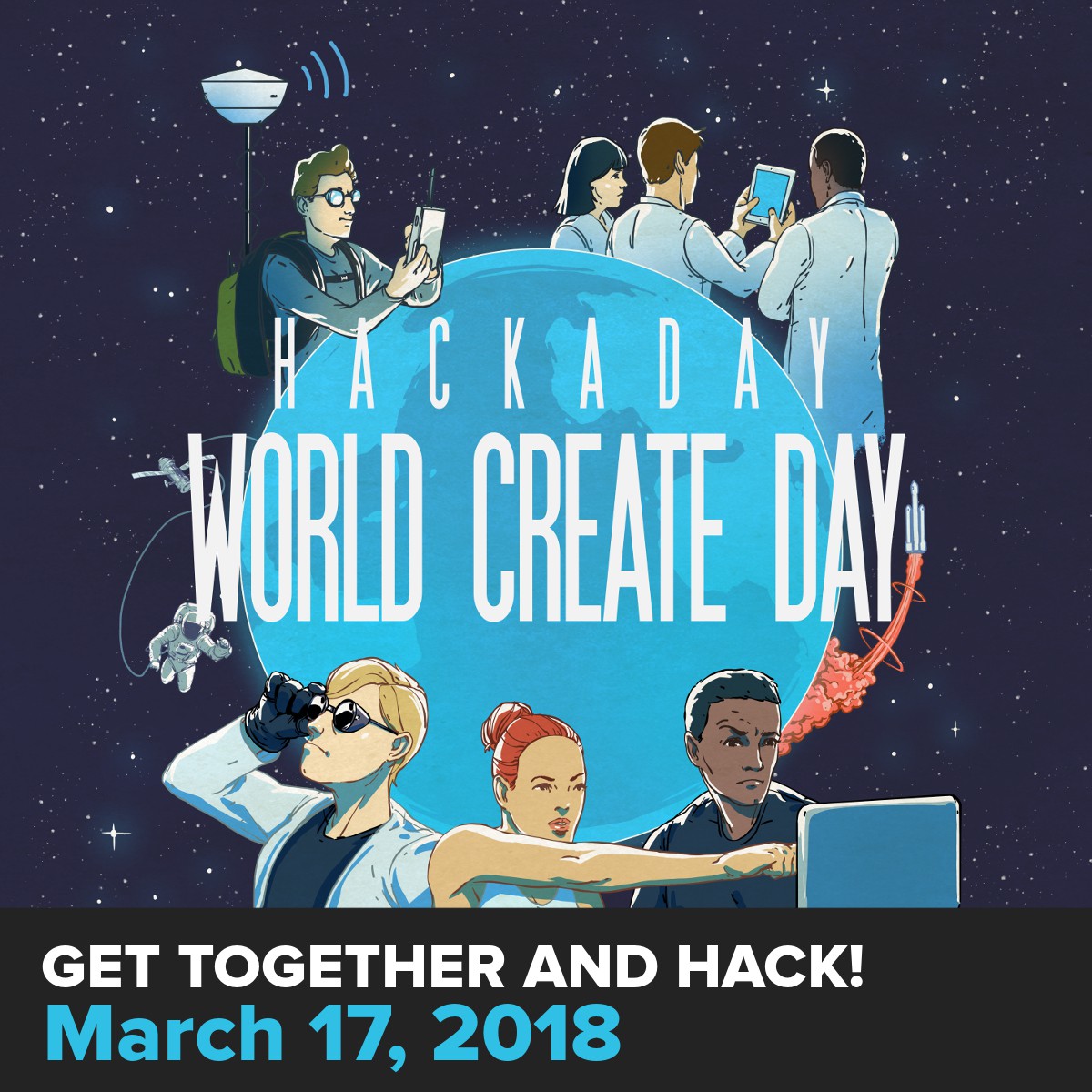 Join us for Hackaday World Create Day on Saturday, March 17th!  We'll kick the day off at 11:00 AM.  Members will be working on a project for an upcoming event, and everyone is invited to come in to tour our workshop, learn more about making and hackerspaces, and ask any questions you may have!
We're located at 80 Fountain Street in Pawtucket, RI – our door is on the back of the building, just off the parking lot at the corner of Middle and Blackstone.
Hope to see you there!