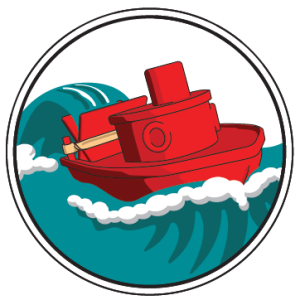 It's the return of the Moat Boat Paddle Battle, and this time, we're bringing it to our own coast!
After an awesome turnout at Maker Faire Bay Area in May, we're on the lookout for East Coasters to bring their racing prowess to World Maker Faire New York on September 26th and 27th.  Create your very own boat (just follow the rules), or download one of our free sample boats to get you started.
We'll have two race classes: Youth Closed (for ages 15 and under only) and Open Class for all ages.  Get all the details on each class here.
Our awesome sponsors SeeMeCNC are with us again for the World Maker Faire New York battle – and thanks to them, we'll have Orion Delta and Rostock Max 3D printers as prizes for the winners.
Ready, set, go!  Enter your boat (no walkups accepted!), and we'll see you at the Faire!
If you're not convinced yet, check out the video from Maker Faire Bay Area below.  What are you waiting for?!?!