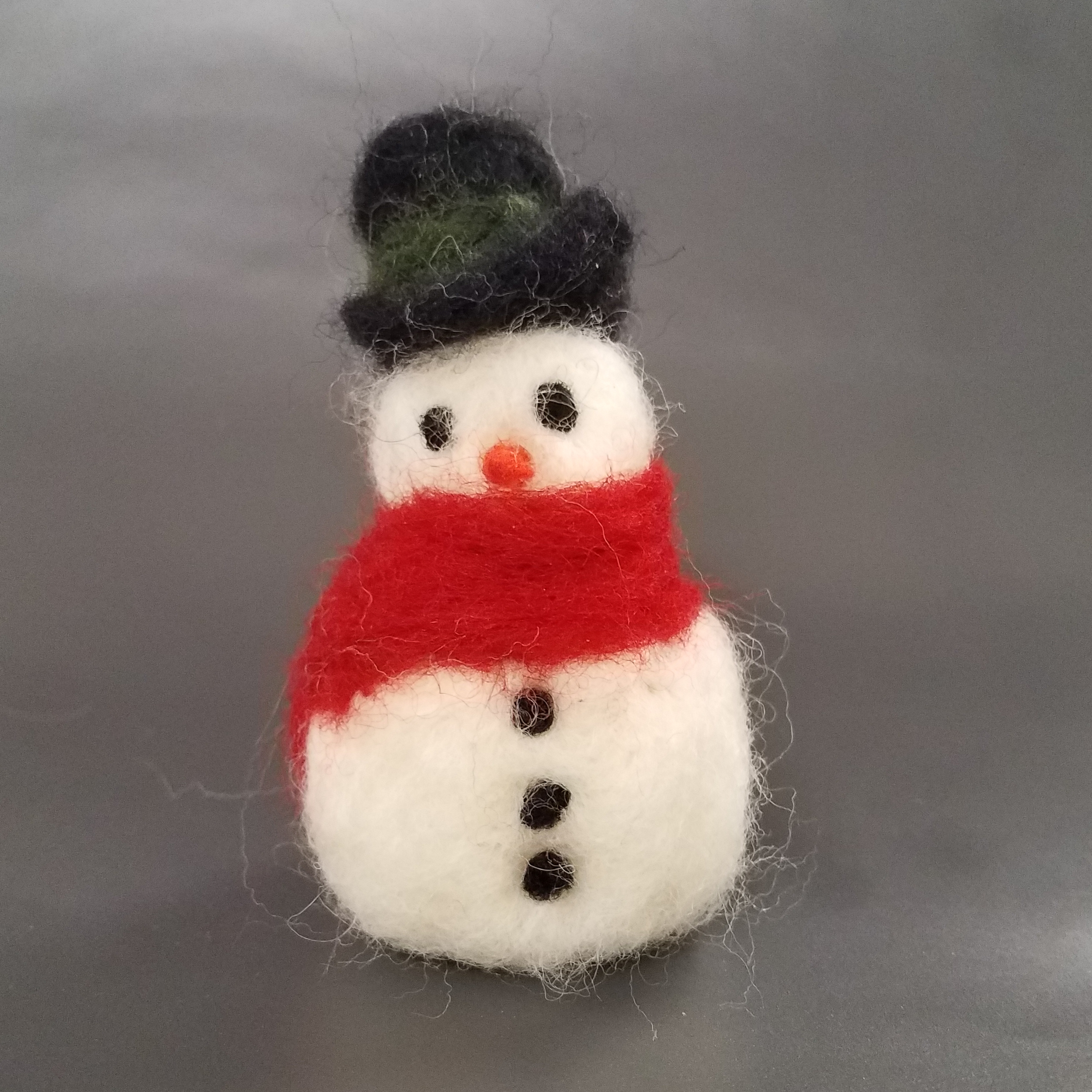 Get into the Holiday spirit by needlefelting your very own snowman!
Needlefelting is the process of using a barbed needle to interlock wool fibers, allowing creation of either 2 or 3D shapes. In this class, you'll learn to needlefelt a snowman and some fun accessories.
Ages 10 to adult are welcome for the class. The needles are very sharp – younger participants must have an adult present, and patience and an awareness of tool safety is important.
Tickets are $10 per person in advance through Eventbrite, or $12 at the door.
Eventbrite link: https://www.eventbrite.com/e/learn-with-osmm-needlefelted-snowmen-tickets-41156017757