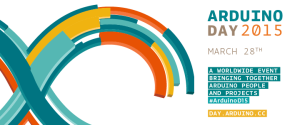 Join Ocean State Maker Mill for an Arduino Day Open House!
Come see demos of various member-made Arduino projects and other Arduino-related technologies.  Find out more about Arduinos and how to use them, brainstorm project ideas, or ask questions to jump start your own projects or get past a tough point.
We'll see you Saturday, 3/28 from 1:00 to 5:00 at 80 Fountain Street, #318,  Pawtucket RI.